Sending Money to your Loved ones
Bringing you Closer to HOME
Ours is a "kwakukhona" story.
For us, it begins with "paivepo".
A story that starts with you leaving home to fend for your loved ones away from the comfort of the country of your birth, Zimbabwe.
It is a story that recognises your sacrifice and hard work.
At Access Forex, we believe that the best solutions come from people who know where you come from and the reasons for your sacrifice to leave home.
We are a proudly Zimbabwean business offering an effective, fast, secure remittances platform for you, with the understanding that sending money back ekhaya / kumusha must not be a hustle.
Despite the distance between you and the loved ones you are toiling for is us, a company alive to the reality that money is what you will sweat for in foreign lands but comfort to your loved ones as they access this money must be painless.
Our remittance platform is secure, simple and we always deliver.
Through our trusted partners Zimpost, the SPAR group, Access Finance, Quest Financial Services, Edgars / Jet Stores, Friserve Investments, Profeeds, Farmvet, and Elizabeth Florist, we have brought remittances to your loved ones' doorstep.
This growing network of agents across Zimbabwe makes it easy for family and friends to access the funds you send them.
And because we are a company that understands your worries around cash availability back home, we have worked to ensure that all our agents are always funded for the convenience of your loved ones.
We are the people who take care of the home for you, so allow us to bring you closer to home.
Yithi Abomndeni!
Tisu Anhu acho!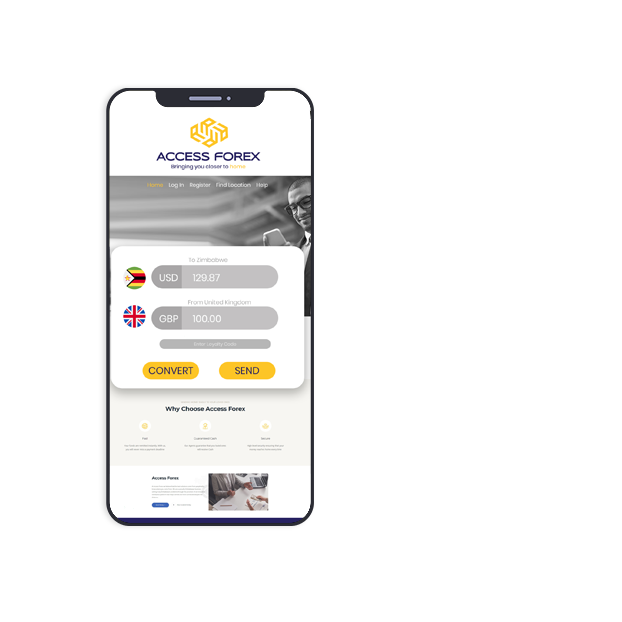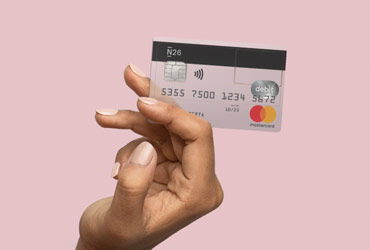 A Safe, Secure And Low-Cost Way To Send Money
Access Forex is a safe, secure and low-cost remittance service. Access Forex allows you to send money home from the UK and South Africa using your mobile device, laptop and through our registered agents. Your Money can be collected as mobile money USD cash, Rands or local currency cash Our Agents in Zimbabwe are registered Bureaux which means your recipient can choose to convert the USD into Rand or local currency at competitive rates.
Our Partners & Collection Points
Get in touch
and let us know how we can help
Access Forex Helping make easy fast Transfer of money to your loved ones