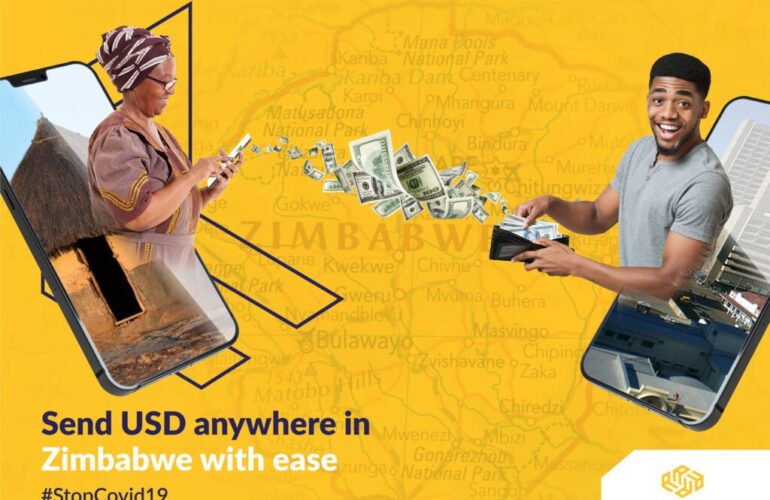 Zimbabwe's financially excluded find a home
Previously marginalized informal players in Zimbabwe are finally feeling a glimmer of hope at the prospect of financial inclusion.
Small to Medium Entrepreneurs (SMEs) have expressed optimism that the exclusion gap could soon become a thing of the past as Access Forex, a local remittances firm, has placed its hands-on deck playing its part in driving the financial inclusion agenda.
This drive is aimed at achieving the United Nations' global Sustainable Development Goals (SDGs) 2030, specifically SDG 8 and 10 which seek to promote sustained, inclusive, and sustainable economic growth while reducing inequalities.
Financial exclusion has been dominant in third world countries as self-sustained entrepreneurs in the informal sector have faced challenges around finding robust financial solutions without exclusionary checklists.
To worsen the already existing problem, the global pandemic, Covid-19, has plunged the world into an economic crisis that, unfortunately, did not spare the informal market that has traditionally relied on informal channels to transact.
Worryingly, the global scourge was worsened by an extensive carnage on the job market bleeding economic and social spheres.
Being in the remittances business, Access Forex strives to identify with the struggles that were birthed by financial marginalization and has prioritized responding to the call to make the crisis lighter especially on hardworking migrants, local SMEs and the remittances beneficiaries.
Violet Mutemachani, a 42-year-old Mbare-based entrepreneur who operates from Siyaso Market could not hide her joy as she narrated how her business has found a home with Access Forex.
Mutemachani gets raw materials from suppliers in Mutare, a city 263 kilometers outside Zimbabwe's capital, and uses the metal to make various essentials that range from baking tins, watering kettles, bathing basins and others.
"We have really struggled to send and receive money. Lately cash has been scarce, and, in some instances, we have been forced to send money with bus drivers. It was slow and involved a lot of risks," Mutemachani said.
She also explained that informal channels of sending money were unpredictable.
"Sometimes the bus drivers would hike the sending fee when they got to the receiver and this was unsustainable for business. The other time a driver lied to me that the money had been lost and I lost my entire capital," she said.
Bolden Mbeve Bizariero (29), who also operates from the same area as Mutemachani said the emergence of new players like Access Forex in the remittances play had significantly eased the burden of sending money across the country.
"Since I started using Access Forex, life for me has been simpler. The convenience that comes with knowing that I can send money instantly to my foreman in Bulawayo for him to receive the cash instantly has been unmatched," Bizariero said.
Access Forex has a mandate to deliver solutions to Zimbabwe's unbanked populace.
Already, the firm offers cash transfer services, a product driven by market demands.
Priority to serve has also been given to Zimbabweans living the Diaspora, especially those living in the United Kingdom and South Africa for them to send money back home at affordable rates.
Financial inclusion is indeed everyone's responsibility and it is also complimenting the Government and United Nation's efforts through sustainable development goals.
Research shows that countries pushing the financial inclusion agenda — which encompasses access to affordable, appropriate financial services — have achieved stronger GDP growth rates and lower income inequality.
For Access Forex, driving financial inclusion goes beyond the bottom line, its aim is to focus on ushering economic empowerment, equality, and access to financial products regardless of gender, social status, or race.
Authors: Mildret Kujinga, Ndakaziva Majaka
Follow us
https://www.linkedin.com/company/accessforex-com
https://www.instagram.com/accessforex_com/?hl=en
https://www.youtube.com/channel/UCR7w7__gGmRDHcoj1K3XUoQ?view_as=subscriber